JobHouse Ghana provides a full recruitment solution with a comprehensive niche database of more than 20,000 skilled local and foreign candidates. We offer the most comprehensive, versatile traditional solutions to meet the wide-range needs of our client base.
We recognise that every client is unique and as such recruitment campaigns call for unique solutions. JobHouse provides recruitment campaigns for permanent, temporary and fixed term contract staff across variety of industries.
Our recruitment services are therefore balanced with an effective screening system; specially designed save you stress and time by providing you with holistic solutions that gives you value for money.
We recruit qualified professionals whose career goals align with our clients' organisational vision and culture. This fills up skills gaps/shortages, and also creates an environment for innovation and fresh ideas, in ways that make the organization dynamic and competitive.
We also conduct a post-hire follow up to ensure that our candidates meet your needs. We also do partner organisations and other recruitment agencies that do not have a presence here in Ghana.
If you are serious about recruitment companies in Ghana, then JobHouse is the best.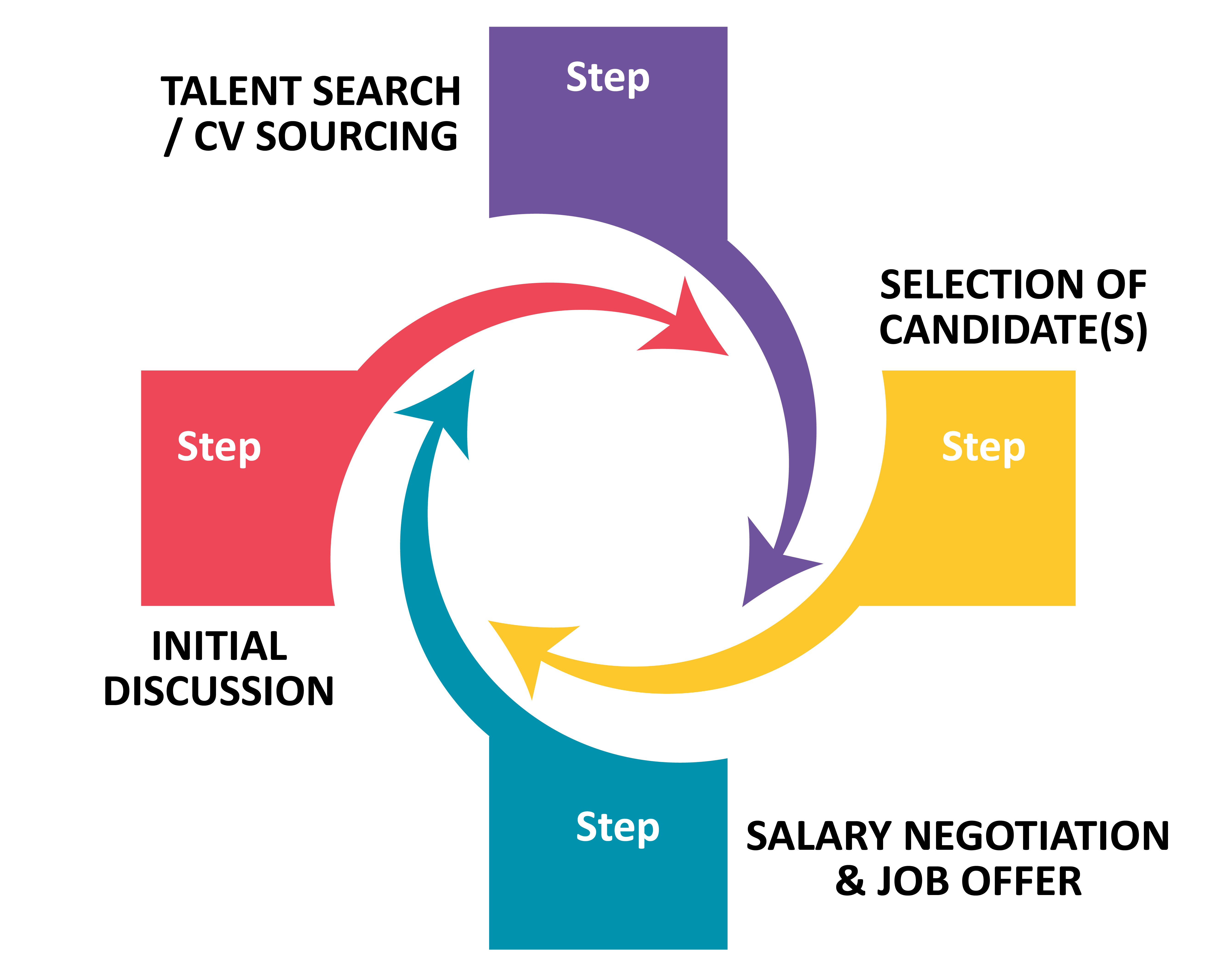 We establish contact with you by acknowledging receipt of your request.
We thoroughly discuss the HR request and take all the necessary details.
We agree on a time frame and service charge for the project.

Conduct databse search for CVs. This includes advertising on our job portal and/or Newspaper adverts if need be.
Screening of CVs and preliminary interview of shortlisted candidates.
Conducting pre-employment test assessments if need be.

Presentation of candidates, constituting panels and organising final interviews.
Work sample if needed.
Reference checks and / or background checks if required.

Coordination of job offer discussions between client and employee.
Offer acceptance by employee.
Post-recruitment follow-up by JobHouse on both client and employee.