February 25, 2021
Posted by:

Admin

Category:

News & Media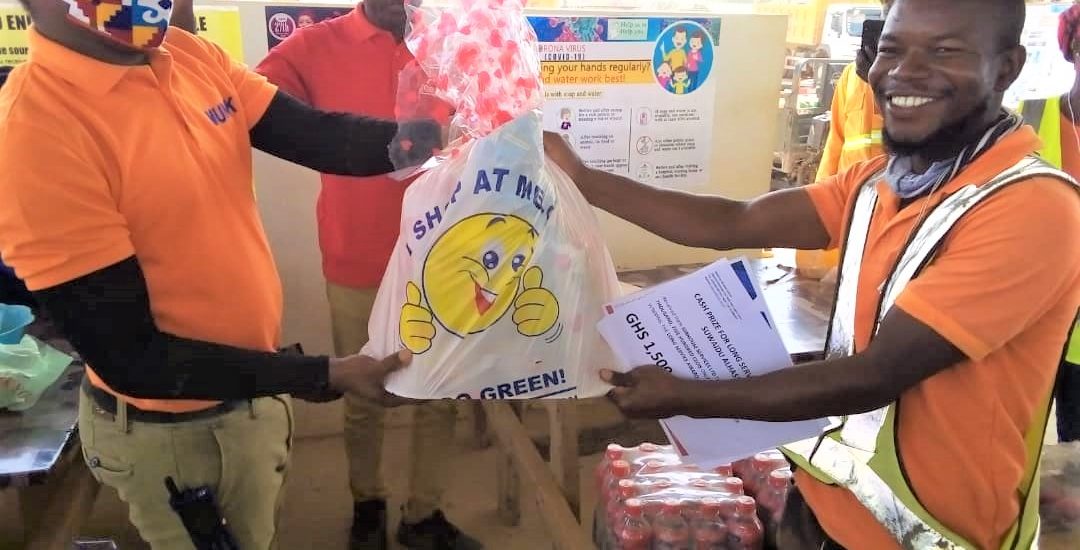 As part of efforts to recognize the immense contributions of staff since the project started in October 2018, management introduced awards in December 2020. The project is the construction of 7 bridges and roads in northern Ghana funded by DANIDA and executed by Munck Civil Engineering, a Danish firm. From the start date to December 2020, we had an average of 350 staff on various sites and managed over 900 staff.
The award scheme had 4 categories and 5 winners. It was presented by the HR manager, Mr. Emmanuel Darko of JobHouse Ghana and assisted by Valence Alna.
AWARD CATEGORIES
1. EMPLOYEE OF THE YEAR
The employee of the Year award recognizes those workers who outperformed others in the workplace during a given Year.
2. STAND OUT PERFORMER
A standout performer is the one who constantly give their best at work. It reflects the dedication of an employee towards his or her work. Employees who receive the title of the stand out performer often make up for the best candidates for the position of team leaders or managers.
3. BEST TEAM PLAYER
This is for employees who display extraordinary support and integrity towards their team members.
4. LONG-SERVICE AWARD
This award is dedicated to those employees' who have been on this project from the beginning are loyal towards our organisation. This award recognises and applauds the years of service dedicated by such employees to make them feel appreciated.
PRIZES WON
1. Employee of the year (2020): GHC 1000+ hamper + certificate of achievement
2. Standout performer: GHC 500 + certificate of achievement
3. Best team player: GHC 500 + certificate of achievement
4. Long service award: GHC 1500 + hamper + certificate of achievement
WINNERS
| | |
| --- | --- |
| Award Category | Winner (Staff ID) |
| | |
| Employee of the year | Suwaidu Alhassan (023) |
| | |
| Stand Out Performer | Codjoe Mariam (584) |
| | |
| Best Team Player | James Donkor (169) |
| | |
| Long Service | 1. Suwaidu Alhassan (023) |
| | 2. Anyemejam Kwame (020) |
We thank all supervisors and foremen for their support.