RECRUITMENT AGENCIES IN GHANA?
Looking for best recruitment agencies in Ghana? JobHouse Services Limited is Ghana's leading HR consultancy firm with exceptional Recruitment, Contingent Staffing, Outsourcing and HR Development services. JobHouse was established in January 2010.
Our objective is to strengthen the permanent HR structures and satisfy the outsourcing needs of our clients. We have built a reputation for best-practice recruitment services, thereby engaging high-caliber candidates for employers, and thus enhancing business performance through quality workforce.
Are you looking for a dependable manpower supply company in Ghana? Do you want to contract a reputable manpower supply agency? If you are looking for international recruitment companies in Ghana or local agency with international standards, get in touch.
WHY CHOOSE JOBHOUSE?
Superior Customer Service
We seek first to offer superior service that is unsurpassed in any form. We therefore respond to all your requests on time; before and after engaging us. Our staff are polite and always ready to assist you.
Our team consists of highly competent experts and experienced recruiters with extensive knowledge and experience in HR. We get you the very best of candidates!
In servicing your needs we make sure that as a priority we provide you with an efficient service that will see your business grow. We know that your time is money. So we deliver all your requests on time!
Full-Scale Recruitment Process
Guaranteed full recruitment cycle process with option of taking care of recruitment process from the initial authorization to offering stage.
We strive to ascertain your needs and then tailor solutions to tackle them. We offer advice on what recruitment or training options are best for your organization. We offer flexible short/medium/long term recruitment and training services for either contract or permanent staff.
We always have a 'Helping you succeed' attitude'. At JobHouse, when our clients succeed then we succeed. Our success as a brand is linked to that of our clients, reason we consider them as partners.
Latest News
This article combines extracts from the Ghana Labour Act, 2003 (Act 651), Ghana National Pensions Act, 2008 (Act 766) and the Ghana Income Tax Act, 2015 (Act 896) which is amended each year. Minimum Wage / Salary Levels Minimum wages in Ghana are comparatively low. This is revised each year and takes effect by January
INDUSTRIES WE SERVE
For construction industry, we are #1 Labour Supply and Manpower Supply agency in Ghana. We help you save real costs and also stay compliant.
We help with recruitment, staff records, payroll, income tax and social security payments, labour union relations etc.
Looking for temp staffing agencies in Ghana? Talk to us.
Are you a new healthcare or health-tech company coming into Ghana? Our recruitment experts guide traditional health care companies and new market entrants in navigating the complexities of the Ghanaian market. Talk to us today for a free quote.
We provide comprehensive, integrated solutions to all segments of the Oil & Gas, Power & Utilities and Alternative Energy sub-sectors. Experience since 2010.
Recruitment is a process. At JobHouse Ghana, we rely on the 'Ten-Point Recruitment Process' as a guide to our recruitment. Regardless of industry, we strongly believe this ten-point process can be applied to every instance.
We have over 10 years of experience. Our team is eager to help you get the most suitably qualified candidates to help your business succeed. Why don't you get in touch with us today with your request?
EXPANSIVE COVERAGE IN ACCRA AND OTHER CITIES
Achimota, East Legon, North Kaneshie, Spintex, Abeka La Paz, Abelemkpe, Ablorh Adjei, Abokobi Aborfu, Abossey Okai, Accra Central, Accra New Town, Adabraka, Adenta, Adjankote, Adjiriganor, Agbogba, Agbogbloshie, Airport, Akatsi Abor, Akweteman, Alajo, Apenkwa, Ashaley Botwe, Ashongman Estates, Asylum Down, Bukom, and Accra in general – Accra, Ghana.
Burma Camp, Cantonments, Carprice, Chantang, Chorkor, Circle, Dansoman, Darkuman, Dome, Dzorwulu, East Legon (Okponglo), Gbawe, Haatso, Kanda Estate, Kaneshie, Kantamanto, Kasoa, Kokomlemle, Korle Gonno, Korle-Bu, Kotobabi, Kwabenya, Kwashieman, La-Aborm, Labone, Lartebiokorshie, Lashibi, Legon, Madina, Mallam – Accra, Ghana.
Mallam, Mamobi, Mamprobi, Mataheko, McCarthy Hill, New Achimota, New Aplaku Mandela, New Ashongman, New Fadama, New Mamprobi, New Weija, Nii Boi Town, Nima, North Legon, North Ridge, Nungua, Nungua East, Nungua Old Town, Nungua-Zongo, Odorkor, Osu, Osu Ako-Adjei, Avenor, Awoshie, Banana Inn, Bubuashie – Accra, Ghana.
Oyarifa, Pokuase, Ridge, Ringway Estates, Roman Ridge, Sakaman, Shiashie, South La, South Odorkor, Sukura, T/Junction, Taifa, Tantra Hill, Tesano, Teshie New Town, Teshie Old Town, Teshie-Nungua Estate, Trassacco Valley Estates, West Legon and Other areas in Accra. We also cover Spintex, Sakumono, Tema and surrounding areas – Ghana.
WIDE CLIENTELE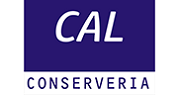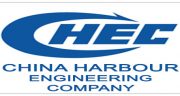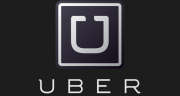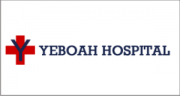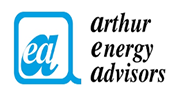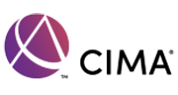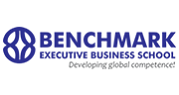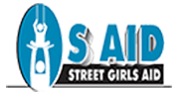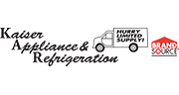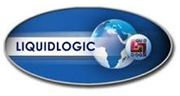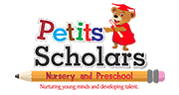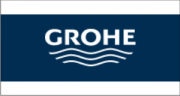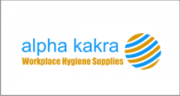 JOBHOUSE IN THE NEWS
JOBHOUSE CEO ON JOYNEWS – TREAT EMPLOYEES WITH DIGNITY
JOBHOUSE CEO ADDRESSING A GROUP OF TEMPORARY STAFF
JOBHOUSE GHANA DONATION TO BISHOP HERMAN COLLEGE