October 30, 2019
Posted by:

Admin

Category:

General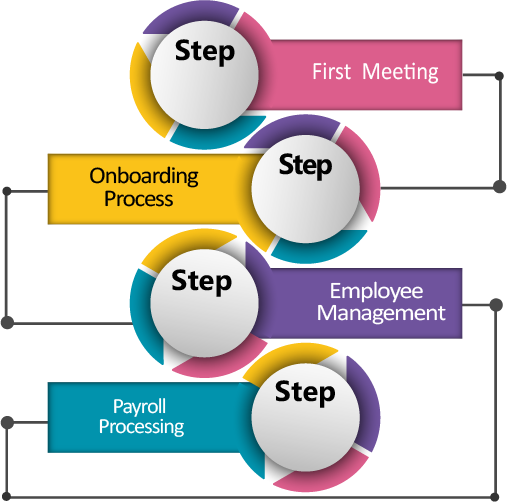 LEADING EMPLOYER OF RECORD SERVICES COMPANY IN GHANA
What is Employer of Record Services?
Essentially, a company that provides employer of record services places a client's employees on that company's payroll. The client company still instructs the work of the employees and the employees are still considered workers for the originally hiring company.
The employer of record company would be responsible for payroll, benefits, taxes, and a variety of other human resources and compliance functions. The employer of record services company effectively becomes the employees' primary employer, but just on paper and for tax purposes.
There are major advantages for small- and medium-sized businesses to use companies that provide these services – as they can help the primary employer stay in compliance with a variety of rules, laws, and regulations which the primary employer may not have the expertise, staff, or bandwidth to support.
Alternatively, a company that does not outsource these tasks would have to manage all human resource services in-house. This includes:
Payroll
Benefits
Tax
Data compliance
And a variety of other human resource functions
Benefits of Employer of Record Services
There are myriad benefits that come with working with a company that provides employer of record services, including:
Time savings
Companies often utilize this model to save themselves from the strain of having to support back-office HR services on their own.
Compliance
Companies that do not have specific expertise in human resource, tax, and data compliance can run into problems when they try to handle this on their own. Employer of record services takes on that burden and allows the compliant company to avoid the significant burden — financial penalties or other business sanctions — that comes with being non-compliant.
Risk avoidance
As mentioned, the risk tends to fall (almost) entirely on the company providing employer of record services.
Who Needs Employer of Record Services?
If you are external company coming to prospect in Ghana or coming to undertake a project, then you need an international recruitment agency like JobHouse to partner you with this service and other HR services. Even local companies already in Ghana but with multiple projects on their hands (especially construction companies) can use this effective service to streamline their HR functions.
Why don't you get in touch with us today?