---
Mobile E-Commerce Web Design: Why It's Important!!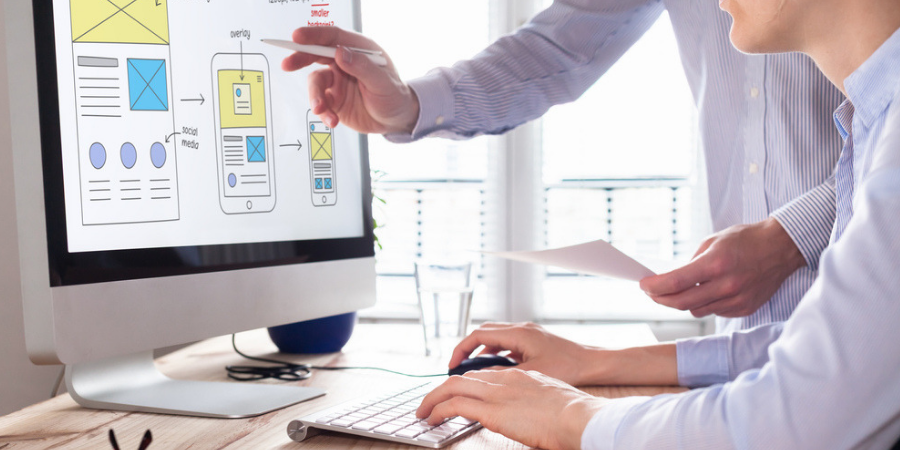 Is your company's website mobile-friendly? If not, you could be missing out on opportunities to connect with customers and boost your business. Here are three key reasons your e-commerce site needs to be mobile-friendly.
Mobile is Moving Up
Mobile devices are more popular than ever, and that means we are doing more than making phone calls and playing games. The latest research indicates that by 2021, more than half of all e-commerce sales will take place on a mobile platform. Get ahead of the trend by offering customers mobile e-commerce options now. You'll have more opportunities to engage with customers and establish your business as a leader in mobile e-commerce.
Related Article: High Competition In Internet Marketing
E-Commerce Boosts Storefront Business
Many brick-and-mortar businesses assume building a mobile e-commerce site will take away from their physical business, but that's not true. The Harvard Business Review found that about 73% of customers use multiple channels while shopping. This is called an onmichannel experience, and research shows that giving customers more ways to interact can actually boost in-store sales.
Give customers the option to connect with you in the way that best fits their lifestyle. Whether they have your product shipped to them, buy online and pick up in store, or simply check your site to see what's in stock before heading to your storefront, mobile e-commerce options can build your brand while boosting sales.
Shopping Small is a Big Deal
Think you can't compete with e-commerce giants like Amazon and Walmart? Think again. Shopping small isn't just about supporting the business down the street. In today's glocal economy, small businesses can build a strong and supportive online community no matter where they're located.
Mobile E-commerce can redefine your company's retail experience. If you're ready to engage more customers and boost sales, JobHouse Web Services can help you with your web design project. Contact us today to get started!
Source: Top Design Firm
Recommended Posts
Required extension GD is not loaded.
November 12, 2019
Required extension GD is not loaded.
February 27, 2019
Required extension GD is not loaded.
February 6, 2019