---
Tips to Build a Remote Team for Your Ecommerce Business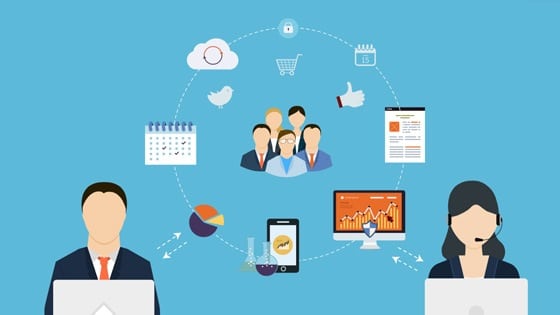 Work from home option can help e-commerce platforms to hire the best talents in the field to help your business grow. Many businesses have started incorporating the remote team to their professional team to boost profit, improve productivity and building a competent workforce.
Let us have a look into tips to build a remote team for e-commerce business.
Find Remote Candidates
According to a study conducted by Harvard Business Review, employees who work remotely are more productive than other employees. Post remote job openings on job portals to recruit candidates for the remote team. Many candidates are in search of freelance jobs to work according to their convenience without being subjected to the tedious corporate life. You may recruit highly talented professional across the globe without the restrictions of geography.
Assess Applicant Skills
Use networks like LinkedIn to assess the skills of the candidates. The network has an endorsement option where skills of the candidates are endorsed by the connections. You may enquire about the talent of the candidate to their connections. Some remote work websites offer you the option to conduct online text to assess the candidates' skills. This cuts down the time taken to directly interview a candidate. Start assessing applicant skills by reviewing their LinkedIn profile.
Train Remote New Hires
You need to train your new remote employees concerning the ethics, policies, and guidelines of remote working. Help them get accustomed to digital communication tools like video calls and slack. Train them on time management, organization, and communication, which reflects the commitment of the company towards the career development of remote workers. Once your team is thoroughly trained, ensure that you monitor their work regularly. The remote team needs close monitoring for better productivity and motivation.
Spurce: Codeaweb
Recommended Posts
Required extension GD is not loaded.
March 19, 2020
Required extension GD is not loaded.
February 26, 2020
Required extension GD is not loaded.