---
Web Agency Skills to Master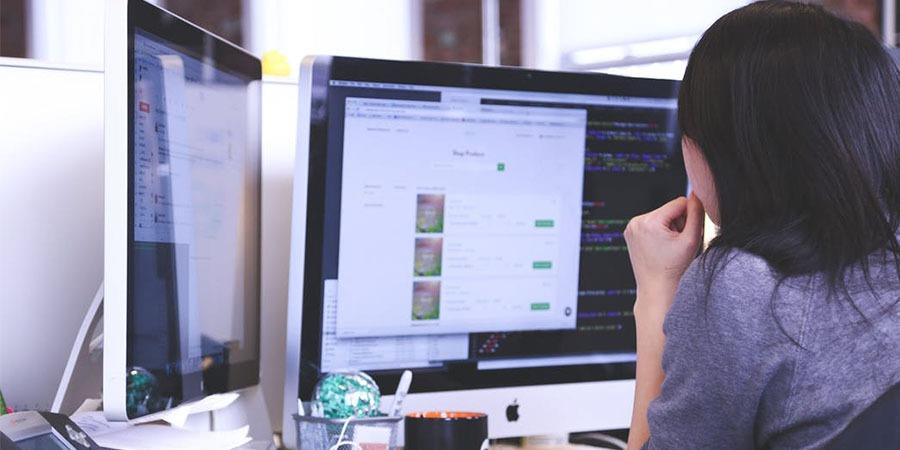 Are you curious about what it takes to start your own web agency, or what key elements your team needs to improve? We've compiled the 4 web agency skills you need to master in order to truly compete in the modern web agency landscape. Read on to find out where you should focus your learning.
Web, App, & Graphic Design
It may seem a bit redundant to mention these, but as the digital landscape constantly shifts, your skills need to adapt too. If you want to stay relevant amid increased competition and easier access to DIY options, your design skills need to be on point. You must be able to design visually stimulating websites, apps, and graphics in order to compete. No matter what platforms and languages you work with, you should stay current on developments and changes so you're always at the forefront of change.
Related Article: Beginner Steps to Creating a Business Logo
UX/UI
It's not enough to simply design a pretty website. Your customers need websites and apps that are user-centered, easy to navigate, and built to convert. UX (user experience) and UI (user interface) design are crucial elements of modern web design. You might be surprised that some of the most popular design trends actually make navigating sites more difficult. Hamburger menus and ghost buttons, for example, are pervasive in design for their minimalism, but they can confuse users who visit sites. Keep up to date with UX and UI best practices so you can create sites and apps that function as intended.
Content Writing
Not all designers are writers, too, and that's okay. There are plenty of content writers out there who would love to work with you to develop high-impact copy that resonates with website visitors. If you do your own content writing, be sure to continually develop your skills. Increase your knowledge whenever and wherever possible so you can craft engaging content that readers will relate to and engage with.
SEO
When it comes to SEO, content writing is only one piece of the puzzle, though admittedly, it is a very large piece. Every successful web agency needs to be proficient in SEO best practices and capable of implementing these guidelines into design, content production, and site maintenance (where applicable). Once again, it's important to stay on top of new developments in the SEO field, as algorithm changes can occur at any time.
Source: Top Design Firm
Recommended Posts
Required extension GD is not loaded.
December 4, 2019
Required extension GD is not loaded.
October 1, 2019
Required extension GD is not loaded.
September 24, 2019