---
Is Email Marketing A Mandatory Requirement?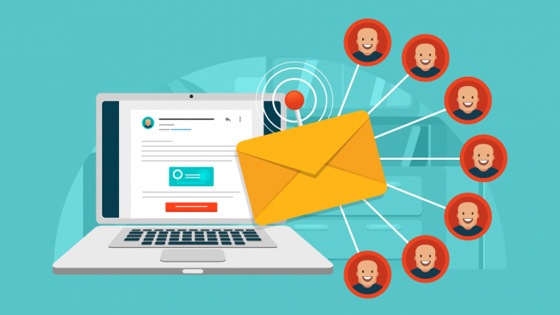 Email marketing is a very essential tool for business marketing strategy with the growth of internet usage. An email has become part of our life as a letter used to be. But some campaigns that come up through emails are completely rubbish which most of us ignore. So let us look into the real email marketing process.
What is email marketing?
Email marketing can be defined as a direct marketing tool that uses electronic mail to communicate marketing campaigns to the audience. Email marketing is used for:
To build or improve the relationship of merchants with the customers who are already existing or previous ones to build trust and loyalty.
Emails are sent to find a new customer base and also info current customers about new products and persuading them to buy some new products.
To add advertisements to emails sent by companies sent to their customers.
The advantages of email marketing:
The return on investment from email marketing is high and can be easily tracked when executed properly. Email marketing is the second best marketing strategy after search marketing.
Advertisers can ensure that they can reach out to subscribers who have registered to your product or services in their interest list.
Almost everyone checks their mail and send or receive mail daily.
Email marketing helps in reaching out to the potential audience with relevant, personalized and eye-catching messages
Email helps the business to respond immediately to customer events like purchase etc.
The disadvantages of email marketing are the rejection/spam rate of emails that negatively affects the whole campaign. This can be avoided by using an opt-in idea which ensures you seek the permission of the customer to display mail before the entirely reject or spam your mail.
So Why and How is email marketing done?
Why?
Cost-effective- Email marketing is very cheap compared to other modes of marketing.
Success – Email marketing can be used to target the right pool of potential audience and the ROI is very high compared to other modes of marketing.
Measurability and Flexibility – Email marketing is easy to track. This helps in understanding what part of your campaign is working and what is not. By understanding that we can easily make the required modifications.
How is email marketing done?
Creative – Design of the email is very important. As the customer, if they need a text or HTML format of the email.
Relevance – Targeting the right customer pool is important. Make sure to send personalised mail campaigns so that the response rate is high.
Incentive –always include something advantageous for the recipient like a free lunch if they attend the event. This attracts some customers.
Timing –Sent mal that pop-ups during the working days of the recipient. They are more likely a chance that they may read your campaign and even get converted.
Integration – Email marketing should hold the whole concept of your marketing like the ones you use for other modes of marketing. Eben its working should be integrated with the other modes of marketing.
Copy – Copywriting for your mail should be done by considering language, subject line and even email signature. Do not cluster the links to the closing line. Make sure they pop up in between to capture customer interest.
Attributes – Check every detail you add to the email like header, footer, subject line body etc to make sure they are error-free and carry the marketing information you want to deliver to the customers.
Landing Page – If you want your emails to result as conversions make sure you show the right path the customers must take. Do not simply link them to your home page.
Email marketing is a mandatory marketing tool. So are you planning to implement this strategy for your company? You have come to the right place
Codea Web
Recommended Posts
Required extension GD is not loaded.
March 19, 2020
Required extension GD is not loaded.
February 26, 2020
Required extension GD is not loaded.